Official Receiver's investigation into bosses fast-tracked as business secretary meets industry leaders to discuss the crisis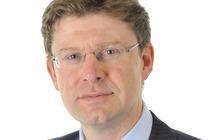 Business secretary Greg Clark has ordered that a probe into the actions of failed contractor Carillion be speeded up.
Clark (pictured) has written to the Insolvency Service and the Official Receiver asking that the statutory investigation into the conduct of Carillion's directors is fast-tracked and extended in scope.
This means the Official Receiver's investigation will consider whether those who are, or were previously directors of the company, may have caused detriment to those owed money, including workers and businesses affected.
The business secretary has also written to the chairman of the Financial Reporting Council, Sir Win Bischoff, and asked for an investigation into Carillion's past and present accounts, as well as the company's auditors KPMG.
Clark said: "It is important we quickly get the full picture of the events which caused Carillion to enter liquidation, which is why I have asked the Insolvency Service to fast-track and broaden the scope of the Official Receiver's investigation.
"In particular, I have asked that the investigation looks not only at the conduct of the directors at the point of its insolvency, but also of any individuals who were previously directors. Any evidence of misconduct will be taken very seriously."
The business secretary also revealed he chaired a meeting with leading business and construction trade bodies representing Carillion's subcontractors yesterday.
Groups in attendance included Build UK, Civil Engineering Contractors Association, Specialist Engineering Contractors' Group and the Federation of Master Builders.
The British Constructional Steelwork Association, Building Engineering Services Association, Construction Products Association and Electrical Contractors' Association were also at the meeting.
Representatives of leading business bodies including the Federation of Small Businesses, the British Chambers of Commerce and the Institute of Directors were also invited.
Clark will meet the union bosses Frances O'Grady from TUC and Len McCluskey of Unite, to discuss the impact on employees affected by Carillion's insolvency.
The department has also outlined the resources open to those impacted by the collapse who are seeking further information, with specialist hotlines and websites available.
Government resources for workers and business affected by Carillion's liquidation
A web page set up by the Insolvency Service for those affected and seeking advice
A dedicated website set up by the Special Managers, PWC, as well as a dedicated helpline – 0800 063 9282
A hotline set up for any employee worried about their pension situation on these specific pension schemes – 020 7630 2715
For more general advice on business support, the BEIS Business Support Hotline can also provide information – 0300 456 3565
Jobcentre Plus, through its Rapid Response Service, also stands ready to support any employee affected by this announcement