Paul Morrell-authored review comes ahead of next week's report by CITB detailing how it will reform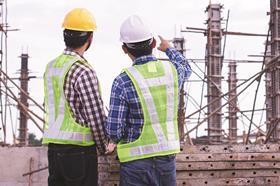 The government has said that smaller firms will be given more powers over the running of the Construction Industry Training Board (CITB).
A review of groups like the CITB led by the government's former chief construction advisor Paul Morrell said that industrial training boards must be judged by whether firms can recruit, retain and develop people with the skills and knowledge they require.
The government wants greater representation of people with direct experience of small businesses on the CITB board and wants a regular review of the group.
The CITB has been told report back to the government by next spring on what it plans to do. It has said that it is going to set up an industry executive group which will be led by "a senior industry figure".
More details of this group and other strategies will be unveiled next week when the CITB publishes its response to the government report.
CITB chairman James Wates, who is due to step down next year, last month vowed to respond to demands from the sector to reform after it revealed that 76.9% of employers – down from the 84% recorded in 2014 – across the UK had voted in favour of the proposed levy in its recent consensus survey.
Wates admitted: "Without doubt, 2017 has been a challenging year for CITB." But he promised reform was on the way: "A massive programme of change is in store at CITB, to reform the reform the organisation into the efficient, accountable, transparent body the industry needs."
Planned changes include making payments easier and more accessible for its grants scheme as well as overhauling the group's corporate governance to make it more accountable and transparent.
Skills minister Anne Milton said the government would be keeping a watch on the CITB to ensure it carries out what it is promising.
She added: We share the view of the industry that the CITB must improve and be more accountable to the industry: it must implement wide-ranging reform so that it is more focused, efficient and responsive, including to small employers.
"We will strengthen its governance and make sure CITB is fully accountable for its performance, including its reform programme."