Further projects set to be added to pipeline of work after the autumn statement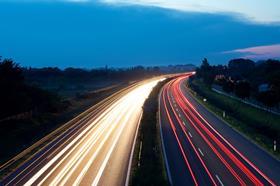 The government has said it expects to add more road building schemes to its £24bn pipeline of work after the autumn statement this year.
This autumn the government will receive the results of six feasibility studies on some of the worst traffic black spots on the country's strategic road network including the A303 and A47.
Yesterday it confirmed it expects to make a decision on projects to tackle the problems after the Chancellor's autumn statement.
The government said it had calculated that its £24bn road investment programme was set to add 900miles of extra lane capacity by 2021.
Roads minister John Hayes said road building was a "crucial part" of the government's "long-term economic plan".
He said: "It is because of the difficult decisions that this government has taken that we are able to triple investment in our major roads to over £3 billion a year up to 2021.
"We're doing this with great care for our environment. This extra capacity will be achieved mainly by the use of smart motorways and selective widening to minimise the environmental impact."