Plans to spin-out the Highways Agency would still see government keep control of design requirements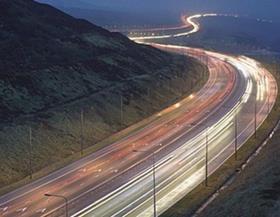 The government would retain the ability to specify extensive design requirements under its plans to turn the Highway Agency into a government-owned company.
Under the plans, published for consultation yesterday, the government would licence the new company to maintain the UK's strategic road network.
It said that "construction standards" would be included within the licence.
A spokeswoman for the Department for Transport said the design of drainage, environmental measures and substructures – all of which are currently specified by the Highways Agency's Design Manual for Roads and Bridges – could be included within the licence requirements.
The government wants to make the Highways Agency a private company to give greater continuity to the flow of investment in Britain's roads.
The document said: "The proposals set out in this document will put in place a more contractual relationship between the road operator and central government, to secure significant efficiencies and deliver clearer outcomes. They will provide the supply chain with confidence to invest in the equipment and skills to create long-term capability and boost jobs in roads construction."
Nick Baveystock, director general of the Institution of Civil Engineers, said the plans "signal government's commitment to making decisions for the longer term".
He added: "These proposals could finally end the stop/start investment that has hindered effective management of our roads for too long, and we look forward to prompt introduction of the promised legislation so they are implemented speedily."