Construction Leadership Council will oversee report by consultant Mark Farmer on how to reform industry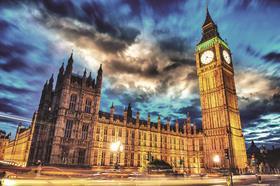 The government is due next week to commission a major review of the construction labour market in its latest bid to reform the sector and enable it to help power economic growth and solve the housing crisis.
Housing minister Brandon Lewis and construction and skills minister Nick Boles are understood to have signed off on the Construction Labour Model review, which will include a full public consultation and be carried out by former Arcadis consultant Mark Farmer.
The Construction Leadership Council (CLC) will oversee Farmer's work on the review, but Building understands the report has been directly called for by both ministers. It is set to be the most high-profile piece of work taken on by the CLC since the decision last summer to scrap the role of chief construction adviser and restructure the body into a 12-strong board.
The news comes a month after former Mark Farmer announced he was leaving Arcadis to set up a new consultancy, Cast. The review work will follow on from a report Farmer authored in collaboration with Arcadis' head of strategic research and insight Simon Rawlinson.
Confirmation of the commissioning of the report and launch of the public consultation understood to be due next week.
Farmer said the report would look at both the traditional barriers to upskilling the industry, and the impact of new technology and reforms to the way the sector worked. He said it would make recommendations to "the industry, government and potentially third parties such as institutions and financers".
"The second part will ask the question of, how do we change the way that we build so we can come up with a less labour-reliant method of construction? This is not just about off-site construction, but about innovations such as on-site robotics, which can potentially replace labour-intensive activities and make the industry more attractive," he added.
The news comes as former chief construction adviser Peter Hansford delivered a damning critique of the industry's failure to reform, saying that it had failed to deliver a proposition that government can invest in.
In outspoken comments to Building, Hansford, who was until November the government's chief construction adviser, called for action on the "unsustainable" fragmentation of the industry and consolidation of the industry into fewer firms.
"If we're really going to change construction we need less players," he said. "Government has put money into those industries [that have] come up with a compelling investment case, and that's what construction needs to do."
Asked if the industry had done so, he said: "Not yet."