Schemes to form part of today's update to National Infrastructure Plan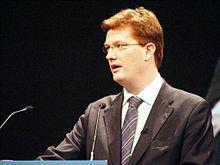 The government is to spend £2.3bn on over 1,400 flood defence projects in the next six years, it emerged ahead of the publication of the latest version of the National Infrastructure Plan this morning.
The Treasury has released funding for projects which will protect areas vulnerable to flooding in the Thames Valley, Humber estuary, Tonbridge and Lincolnshire. The Treasury said the defences would prevent £30bn of economic damage and protect 300,000 homes.
The announcement follows ongoing disputes over the level of flood defence spending by the Coalition government, which were highlighted during winter floods last year that saw severe flooding of the river Thames and on the Somerset levels.
The overall level of funding for flood defences had already been outlined in last year's Treasury Spending Round, but today's announcements confirms this and details where the funding will go.
The Environment Select Committee immediately welcomed the announcement of capital funding, but criticised the lack of similar promises to spend money maintaining existing defences. The Labour Party said the exercise "reeked of pork barrel politics", with the funding, it said, targeted in key marginal seats.
The news came as deputy prime minister Nick Clegg confirmed that the Oxfordshire town of Bicester has been identified as the site for the government's next Garden City, following on from Ebbsfleet, which was identified by the chancellor last year. The 13,000-home scheme at Bicester is one of four selected by the previous Labour government as an "eco-town", and has continued to be developed over the last four years.
Clegg told the Telegraph: ""The Liberal Democrats have long argued that garden cities are an idea whose time has come again. "I am delighted that Bicester can now be confirmed as a pioneer in what I hope will be another wave of garden cities in this country.
"This is a significant victory for the approach championed by the Coalition Government — where local areas put their hand up and say we want to become a garden city or garden town."
Chief secretary to the Treasury Danny Alexander, who is due to launch the update to the National Infrastructure Plan today, is also thought likely to outline new ways of funding social housing, and exploratory talks for funding the UK's first tidal lagoon power project. Of the flood defence spending, he said: "We all saw the destruction and heartache caused by flooding last year and that is why this investment is vital to build Britain's defences for the future.
"The projects we are announcing today will protect some of the country's most at-risk locations ensuring that we will be as prepared as possible for future severe weather."
Specific flood defence projects include Boston in Lincolnshire (£73m), Rossall in Lancashire (£47m), Oxford (£42m) and the Tonbridge area (£17m).