But infrastructure chief plays down size of project pipeline for revised version of PFI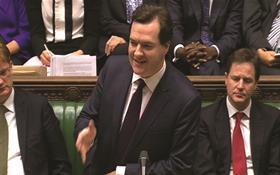 Government departments which fail to procure new-style PFI projects within the 18-month timeline will be expected to compensate private sector bidders for their lost bidding costs, the government confirmed today.
The chief executive of Treasury unit Infrastructure UK, Geoffrey Spence, said he couldn't give a blanket guarantee that bidders would have their costs paid in all cases, but that "there has been a precedent where the government has pulled a scheme and compensated bidders and we are not changing that approach."
The comments follow the publication of the government revisions to PFI last week, in which it said that under the new system, known as PF2, departments would have the funding for their projects pulled by the Treasury if they failed to progress a scheme from tender to preferred bidder within 18 months.
Private sector firms expressed fears that this might prevent them from bidding if they risked losing their bid costs, which can run in to millions of pounds, when schemes were pulled because of delays.
Spence confirmed that, in the event of a project failing to meet the deadline, it would be the procuring department or authority that would have the responsibility to compensate bidders, not the Treasury.
A government source said: "We're not going to allow it to be more than 18 months. Where schemes are pulled there will have to be compensation for the private sector."
PFI projects have traditionally taken an average of 35 months to be procured, leading to the proposal of the new rules to speed up the process.
Spence added that the government was working to develop a more detailed pipeline of PF2 schemes, with the government so far refusing to estimate the volume of work going through the new procurement route, but played down expectations over the future volume of workload.
"PF2 can make a significant contribution to delivering the government's aims. But it is not the case there is suddenly going to be a pipeline that is going to materially improve the prospects for the construction industry.
"We shouldn't forget that PF2 is being launched in an environment where there is still huge pressure on how and where government money is used. That isn't going to change, in fact if anything last week's statement indicated the financial situation is getting tougher."
Launching PF2 last week, chancellor George Osborne said £1.75bn of the Priority Schools Building Programme and some hospitals and defence accommodation projects were likely to use PF2. Spence added there were "not that many hospitals left to build."