Contractors Skanska and Vinci dealt blow as energy from waste projects projects fall into limbo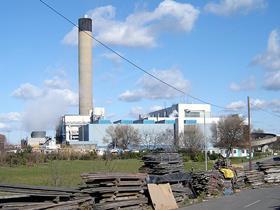 Contractors Skanska and Vinci have been dealt a blow after the government pulled finance support from three energy-from-waste projects.
The Department for Environment, Food and Rural Affairs (Defra) confirmed last week that the three projects in Bradford, Merseyside and North Yorkshire would not receive PFI credits, as had been expected.
The projects include a £170m plant in at Bowling Back Lane in Bradford, which Skanska is set to build with partner Aecom, and a £65m energy from waste plant at Allerton Waste Recovery Park in North Yorkshire, which is to be built by Vinci.
Two developers are currently competing for council support for the third scheme, an incinerator in Merseyside.
A spokesperson for DEFRA said that the government had already invested £3.6bn in 29 waste infrastructure projects and could now meet its EU targets for reducing waste to landfill.
She said: "This does not necessarily mean the three projects will stop. That will be a decision for the local authorities concerned. We will continue to provide commercial and technical advice to those projects that continue with their procurement process."
A spokesperson for Skanska said the firm was "naturally disappointed" by the decision. "The team is talking with the client about other options for this local waste management solution," she added.
Andrew Thornton, Bradford council's executive member for environment, sport and sustainability, said the decision was a "massive blow that jeopardises the delivery of an important project".
He added: "The PFI credit contribution was intrinsic to the scheme and Defra has been involved every step of the way.
"The government had not given us any indication that these PFI credits would not be available and we are just a few months away from starting construction on site."