Latest refresh of government's construction pipeline shows value of work has jumped by 13% to £116bn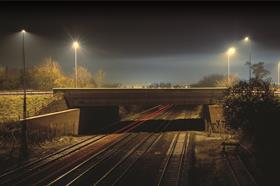 The value of work in the government's construction pipeline has jumped by 13% to £116bn after the pipeline was refreshed this month.
The Cabinet Office's latest update to the construction pipeline, unveiled at the Government Construction Summit yesterday, showed that the value of work had risen by £13bn to £116bn, up from £103bn from the previous version, which was published in December.
The latest release of the pipeline covers work for each year from 2014 through to 2020, and then work beyond 2020.
The greatest value of work in the two years to 2016 is in transport, with a £14.2bn pipeline; followed by education, with £9.2bn; then housing and regeneration with £3.8bn.
The construction pipeline is compiled by construction analyst Barbour ABI, which is owned by UBM, the publisher of Building, and is hosted on Building's website.
Barbour ABI economist Michael Dall said: "These latest figures represent a huge boost to the UK construction industry.
"Hopefully the Government pipeline will help to increase optimism across the industry, which was strongest towards the end of 2013 when output rose at its fastest rate for more than six years.
"Plans of new projects and significant spend in the infrastructure sector should help to dispel concerns that the industry is becoming too reliant on the housing sector."
Meanwhile, the value of government contracts awarded that are using project bank accounts has risen to £5.2bn, well ahead of the government's target of £4bn by 2014, Cabinet Office minister Francis Maude has said.
A project bank account (PBA) is a ring-fenced bank account from which payments are made directly and simultaneously to a lead contractor and members of the supply chain. The aim is to enable faster payments, so those lower down the supply chain benefit from that cash-flow.
Unveiling the latest update on progress on implementing PBAs at the Government Construction Summit last week, Cabinet Office minister Francis Maude said the use of PBAs would help SMEs, which were the "lifeblood of our economy".
He said: "We've beaten our target on PBAs but we will keep pushing ahead to ensure suppliers of all sizes are treated fairly."