David Pitchford steps down as head of Major Projects Authority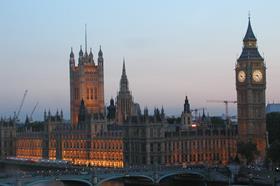 The man in charge of improving the performance on all of the government's major construction projects has resigned.
David Pitchford, executive director of the Major Projects Authority at the Cabinet Office, was put in charge of improving efficiency on the government's biggest projects in 2011.
Pitchford was appointed to take over the delivery of the government's welfare reforms on an interim basis in March 2013, but he was shortly replaced by Howard Shiplee, director at Laing O'Rourke, who took up the post permanently.
Francis Maude, minister for the Cabinet Office, said he had led the Major Projects Authority "brilliantly".
He added: "The authority's first annual report was a watershed moment. For the first time ever we disclosed an honest appraisal rating for each one of the government's major projects.
"This transparency will help further drive up standards, ensuring the billions of pounds that we spend on projects are properly focussed. And besides all of this, I will much miss David's sharp wit and impressive leadership. I wish him all the best for the future."
Pitchford resigned for family reasons.