Green Deal Finance Company announces initial funding pot of £244m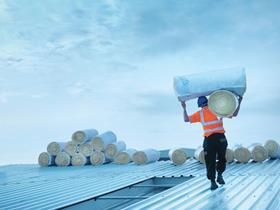 The Green Deal Finance Company has fallen short of its target to raise £300m of finance for the first set of Green Deals.
The GDFC announced today that it had raised £244m in its first round of funding.
In December, last year the GDFC asked its 55 member organisations, many of which are construction firms including contractors Skanska UK, Kier Energy Services and Keepmoat, for £76m in loans to kick start its lending operation.
At the time it said it "expects to deliver around £300m of financing for Green Deal plans before a second round of financing from a wider group of investors in 2014".
Mark Bayley, chief executive of the Green Deal Finance Company, said there would be further financing "falling into place in the coming months".
He said: "The plan is to negotiate a facility with the European Investment Bank who have an agreement in principle."
Bayley said he expected this round of financing to be more than £100m. "It's going to be well in excess of what will take you through the £300m mark," he said. "They are not going to get out of bed for £66m."
John Egan, chief executive of Enact Energy, said he suspected the members of the GDFC had not been as forthcoming with loans as the GDFC had hoped.
"It's still a fair chunk of change and that's supposed to only be the first tranche of funding," he added.
Eagan said that because the announcement of the funding was later than expected – an announcement had been due in January – the lower level of funding would have less impact because less of the financial year remained to spend it in.
Tim Pollard, head of sustainability at Green Deal provider Wolseley, said missing the target was "not a major concern because take up was going to be low in the early stages meaning the funding was unlikely to be exhausted.
"It would always be a challenge to demonstrate the impetus to get on to the bond market," he added.