Watch live: Six campaigners from Greenpeace are climbing up the facade of the Shard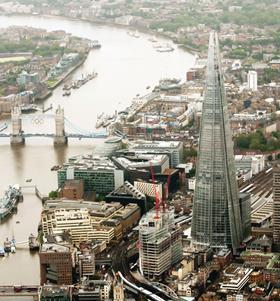 The six women are described as experienced climbers by the campaign group, which said the stunt was aimed at raising awareness about Shell's plans to drill in the Arctic.
"This building - modelled on a shard of ice - sits slap bang in the middle of Shell's three London headquarters. They don't want us talking about their plan to drill in the Arctic," he protestors said in a statement.
To watch the climb live click here.