Chair agrees to seek government agreement that evidence should not be used in future prosecutions
The chair of the Grenfell Tower inquiry has delayed proceedings for at least two weeks so that the attorney general can decide whether evidence from witnesses should be used in future prosecutions.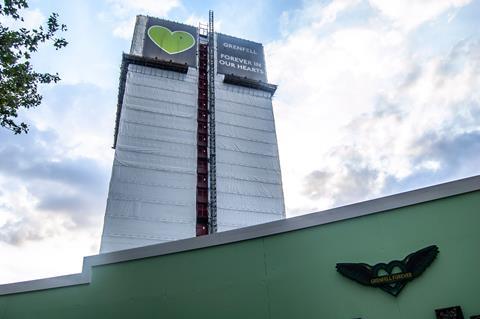 Sir Martin Moore-Bick said that he had agreed to the request from individuals working for companies on the Grenfell refurbishment project which clad the tower in flammable plastic panels. They are seeking immunity from prosecution over any evidence that they may give to the inquiry.
Those requesting the undertaking include individuals from Grenfell architect Studio E, contractor Rydon, and cladding installer Osborne Berry. Their lawyers say that otherwise they might have to invoke their right not to self-incriminate and refuse to answer questions.
Moore-Bick said: "We shall write to the attorney-general immediately asking him to grant an undertaking" and "shall impress on him the urgency of the matter". A statement issued by the inquiry said that hearings will not now resume until 24 February – at the earliest.
The chair said he had concluded that "it will not be possible for the inquiry properly to fulfil its terms of reference if witnesses do not have an assurance that the answers they give to questions will not be used in furtherance of criminal proceedings against them".
He added: "Without an undertaking of the kind described above, it is very likely that witnesses who were involved in the procurement and design of the refurbishment, the choice of materials and the execution of the work will claim privilege against self-incrimination."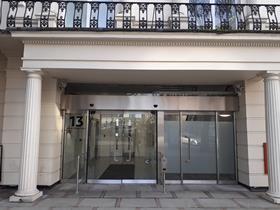 The requested undertaking would not grant total immunity from prosecution, but would simply give witnesses assurance that evidence would not in itself be used to further any future prosecution.
As well as employees of Rydon and Studio E, Moore Bick said that Grenfell landlord, the Kensington & Chelsea Tenant Management Organisation, John Hoban, a former employee in Kensington & Chelsea's building control department and Kevin Lamb, an independent draftsman who was engaged as a subcontractor by cladding specialist Harley had supported the application.
Speaking on their behalf, QC Jonathan Laidlaw had said that the undertaking would allow witnesses to speak frankly to the inquiry.
However, the application has been vigorously opposed by two of the three groups of bereaved survivors and relatives of the tragedy, who said all those involved had a duty to come forward and tell the truth, whatever the prospect of prosecution, and that the application, made at the last minute, showed a complete disregard for the feelings of those who had been affected by the fire.