This energy-from-waste plant will produce power for 30,000 homes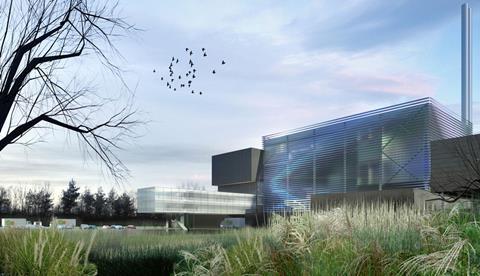 This is an artist's impression of the new energy-from-waste facility in Suffolk, designed by Grimshaw for resource management company SITA UK.
Designed with the Suffolk countryside in mind, when operational, the plant will process 269,000 tonnes of waste a year to produce enough electricity to power 30,000 homes.
A planning application for the project, which will also house an energy education centre, is expected to be submitted in December.