Scheme is expected to deliver up to 5,000 new homes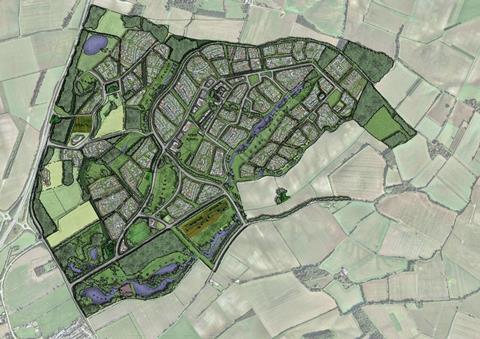 Grosvenor has been chosen as the development partner for a proposed new neighbourhood in Great Chesterford on the north eastern edge of Essex.
The developer will work with the district council; Great Chesterford parish council; consultancy Bidwells, which is providing planning and building consultancy services on the project; local stakeholders, and the community to develop initial ideas for North Uttlesford Garden Community, which will be comprised of up to 5,000 new homes.
Grosvenor is already working on new neighbourhoods in Oxford and Cambridge which will produce more than 2,000 new homes combined.
In a statement Alex Robinson, director at Grosvenor Britain & Ireland, said: "The country's housing shortage is threatening our ability to provide homes for the next generation.
"We must respond not just with more housing units, but great places that are home to people of mixed incomes, backgrounds and life stages."