Review ordered after last summer's Grenfell tower fire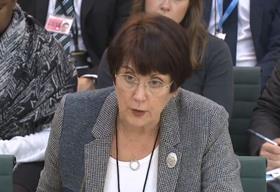 The final report of the Hackitt review into building regulations and fire safety is due out in May, Building understands.
The independent review by Dame Judith Hackitt, a former chair of the Health and Safety Commission, follows last June's Grenfell tower in west London which killed 72 people.
An interim report came out a week before Christmas but Building understands the final report will now be out in the second week of May.
A source said: "It's running very efficiently, there won't be any slippage."
The government has previously said Hackitt's final recommendations will be out this spring.
Hackitt's interim report said she was "shocked" by some of the practices she had seen, calling for better enforcement to "hold to account those who try to cut corners."
She said a "cultural change" was needed instead of "doing things cheaply".
Last month, Building reported that worries were growing over how much Hackitt's report will add to the cost of residential towers.
Some are predicting that regulation changes on cladding systems, sprinklers and means of escape could add up to 20% to a building's cost.