Author behind Grenfell report, and now a non-exec at railway, says public don't understand benefits of scheme
The woman who has recommended an overhaul of building safety regulations has said too many people do not understand the benefits of HS2, telling project bosses to act fast in order to win a sceptical public round.
Dame Judith Hackitt, who replaced Andrew Wolstenholme as a non-executive director of HS2 in April, said the public has too many misconceptions about the project.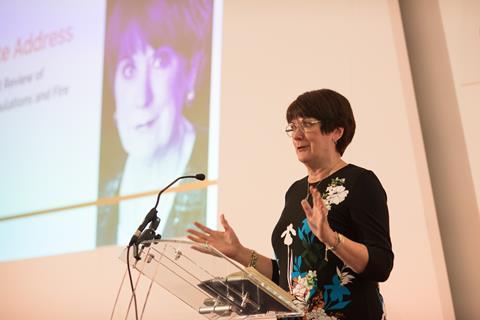 Minutes from HS2's July board meeting, which have been recently published, said Hackitt, who wrote last year's report into building safety following the Grenfell Tower fire, has spent her time "acting as an ambassador for HS2" and "listening to the opinions of the public".
They added: "Judith observed that in conversations there is a residual level of misunderstanding [abut the project] in the public domain."
She said bosses needed to sell the wider benefits of the project which has been dogged by worries about spiralling costs and the impact on the environment.
"It was agreed that [HS2] management will review a narrative to share facts about the programme to dispel inaccuracies," the minutes added.
In August, transport secretary Grant Shapps confirmed the government had ordered a review of the project to be headed by a former chair of the scheme, Doug Oakervee.
His report is due to land on ministers' desks later this autumn and with the scheme up in the air Shapps last month said work to clear ancient woodland to make way for the line should be halted while Oakervee's review was under way.
A separate report into HS2, launched by government spending watchdog the National Audit Office in July, is due to provide an update by the end of the year. Its remit is to investigate whether the line represents good value for money.