Architect attacks organisers and Japanese firms after Kengo Kuma wins job she was ditched from
Zaha Hadid has turned her guns on the authorities in charge of Tokyo's 2020 Olympic stadium as well as a number of local practices accusing them of "collusion" and "shocking treatment" following the decision to ditch the architect from the job this summer.
Her ire came after it emerged yesterday that Kengo Kuma has won a re-run competition to find a designer for the 80,000 seat stadium.
The architect behind the V&A's budget-busting outpost in Dundee saw off competition from Toyo Ito in the relaunched contest.
Both architects were among a number of high-profile Japanese architects who had previously led criticism of Hadid's design, said to have been at least $1.3 billion – almost double the original estimate.
Zaha Hadid Architects was forced to amend its proposal in last year after high-profile protests about its design and cost and its plans were dropped completely this July with organisers blaming escalating costs and launching a fresh competition.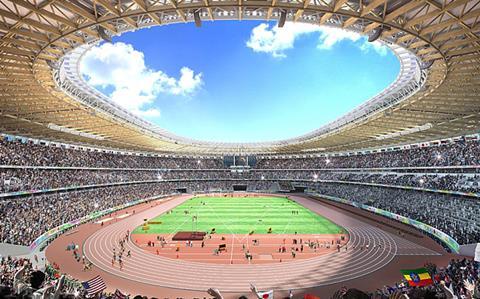 Hadid teamed up with local firm and WA Top 100 big-hitter Nikken Sekkei to participate but just days later the pair withdrew announcing they had failed to secure a construction company to bid with.
Hadid had initially denied the design was to blame for the growing price tag – citing local construction costs and the project's schedule instead – but following Kuma's win she has now accused the Japanese authorities of making sure the scheme would go to a local practice instead.
"Sadly the Japanese authorities, with the support of some of those from our own profession in Japan, have colluded to close the doors on the project to the world," she said in a statement.
And she said Kuma's winning design bore "remarkable similarities" to the one that was eventually ditched.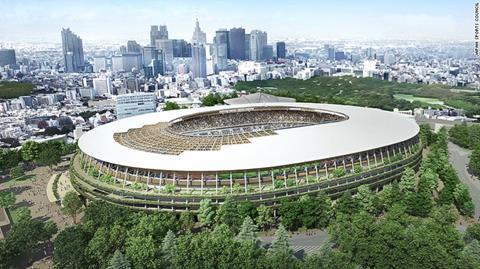 She added: "This shocking treatment of an international design and engineering team, as well as the respected Japanese design companies with whom we worked, was not about design or budget. In fact much of our two years of detailed design work and the cost savings we recommended have been validated by the remarkable similarities of our original detailed stadium layout and our seating bowl configuration with those of the design announced."
The stadium was supposed to be ready in time for the 2019 Rugby World Cup and the Olympic Games the following year.
But Hadid said: "Work would already be underway building the stadium if the original design team had simply been able to develop this original design, avoiding the increased costs of an 18 month delay and risk that it may not be ready in time for the 2020 Games."
Organisers of the 2019 Rugby World Cup have since removed the venue from their roster of stadia due to host matches at the tournament. This competition ends in November 2019, the month the new stadium is due to be ready.
Hadid originally defeated a number of local practices as well as overseas firms, including Olympic 2012 stadium designer Populous, to land the plum deal three years ago.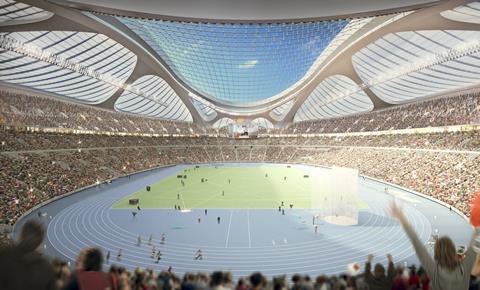 Source
This story first appeared on Building Design