Patrik Schumacher said tenents in prime London sites were "free-riding"
The man widely considered to have been Zaha Hadid's right-hand man has been rebuked by the practice after he criticised protecting social housing in the capital while supporting the development of second homes for the wealthy.
Patrik Schumacher made his comments at an event in Berlin earlier this month at which he described social housing tenants living in prime central London neighbourhoods as "free-riding", proposed giving over 80% of Hyde Park for redevelopment as "a new city" and staunchly supported the creation of second homes for the wealthy in the capital.
But the practice was forced to issue a statement taking one of its own directors to task after his comments provoked a welter of criticism with London mayor Sadiq Khan calling them "out of touch" and "plain wrong".
In its statement, Zaha Hadid Architects said: "Patrik Schumacher's 'urban policy manifesto' does not reflect Zaha Hadid Architects' past – and will not be our future."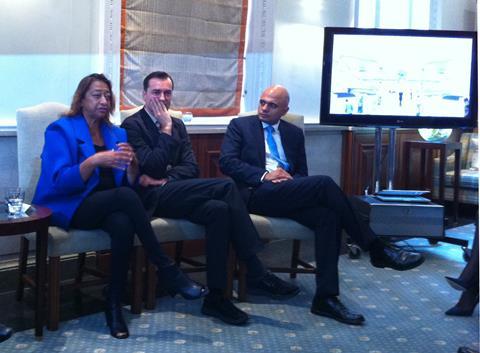 In his speech, Schumacher said that terms like "social cleansing" had been used by the opponents of housing estate redevelopment to draw "genocidal" allusions to situations in which council or housing association tenants were being asked to move and offered new homes elsewhere.
"The fact that somebody has enjoyed the privilege of a subsidised central location, in my view, does not establish ownership over this public resource," he said.
"Is it not fair that now it is somebody else's turn to enjoy this central location?"
But Khan rubbished Schumacher, who has spent nearly 30 years at Hadid and is the firm's principal and senior designer, adding: "Anyone who thinks abolishing affordable housing altogether, supporting 'buy-to-leave' empty properties and building on Hyde Park is the answer to London's housing crisis doesn't understand the first thing about our great city."
Schumacher later sought to clarify his remarks with a post on his Facebook page and admitted the criticism had hurt.
"The bruises from the avalanche of indignation are still fresh (and I still feel rather muted). My friends know that the emerging Mr Nasty image is no more than a media caricature constructed to shock and entertain. But more than acquiring this new ugly image, what inspires my regret about this naïve discursive misadventure, is my sense of having embarrassed my friends and colleagues."
He added: "I do want to say a few clarifying words…like all of us, I dream of a caring, inclusive, diverse society where everybody can flourish and realise his/her potential and nobody is left behind."