Defence secretary says OJEU notice for job to manage £20bn worth of defence estate to be issued 'shortly'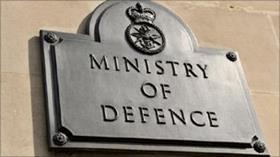 The Ministry of Defence will proceed with the procurement of a private sector partner to manage its estate, the defence secretary has confirmed.
In a statement to parliament, Phillip Hammond said the Defence Infrastructure Organisation (DIO) would "shortly" begin the process to procure a strategic business partner, which would manage the defence estate, worth nearly £20bn and including around 4,000 sites.
The move comes after the DIO launched a 'soft-market test' earlier this year on its plans to procure a private sector partner.
As Building reported in March the DIO was "besieged" with expressions of interest with "big names" such as Serco, Capita, Babcock, and CH2M Hill all expressing an interest. Other firms said to be interested include Telereal, Trillium, Sodexo, Interserve, Carillion, Land Securities, and GVA Grimley.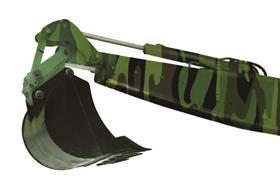 Hammond said the 'soft market test' had indicated "substantial interest" from the private sector and "confirmed that the involvement of a strategic business partner in DIO's transformation should be pursued".
He said: "To this end, DIO will now commence a procurement process to assess whether the involvement of a strategic business partner in its transformation offers the best value for money solution for defence.
"The competition will shortly be announced through an advertisement in the Official Journal of the European Union.
"A successful conclusion of this procurement will enable DIO to make a significant contribution to the savings which the department needs to make as set out in the 2010 strategic defence and security review."
The DIO is managing the £5bn New Generation Estates Contract (NGEC) programme, which includes a £1.5bn contract to provide repairs and maintenance to the more than 49,000 UK military homes.
However, in January the DIO said no NGEC contracts would be awarded this year, as it looked to appoint the private sector partner.