No one defects to the Tories, a fringe event at Conservative conference fails to impress, the British Aviation Group stays grounded, and the EFA misses a mountain. Plus, construction gets ready to rock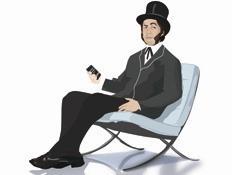 Nothing to see here. Move along …
There has been much talk of defections at the Conservative party conference in Birmingham, after Stroud MP Mark Reckless left the Tories to stand for UKIP. So Joe Anderson, Labour leader of Liverpool council, walking into the Tory throng at the Hyatt Hotel assumed greater significance. Were the Conservatives about to score a hit against Labour? It seems not. Anderson was attending a fringe meeting on HS3, the proposed high-speed rail line from Liverpool to Hull. Speaking at the same event, cities minister Greg Clark said: "There's been lots of talk of defections, so, Joe, when I saw you here I thought, hello, there's a big announcement coming." Alas, for the gossips, no.
Can't really compete
Meanwhile, Conservative architecture minister Ed Vaizey attended the conference fringe event on the Farrell review. Sharing a panel with Farrell himself, as well as RIBA president Stephen Hodder and Design Council boss John Mathers, he seemed somewhat put out that Mathers was glancing at notes entitled "Farrell review event, Labour conference", which referred to a similar event held the week before at Labour's gathering in Manchester. He did attempt not to sound petulant, adding: "I'd be delighted if the Labour party adopts the Farrell principles, we need cross-party support for it." But the tweet he saw from another attendee, suggesting the event, held in the elegant Faizley Studios in Birmingham, was still far less glamourous than its predecessor at the Labour conference, seemed to irk him. That meeting was held at architect Ian Simpson's breathtaking triple-height penthouse apartment at the top of the 48-storey Beetham Tower. Sorry Ed, you can't compete.
Don't climb every mountain
Staff from Wates, Galliford Try and Interserve were among those who recently braved
the elements to tackle the notorious Three Peaks challenge, accompanying pupils from six schools under the auspices of charity The Transformation Trust. Mike Green, Education Funding Agency head of capital, also put in a special guest appearance, joining the group for the second peak at Scafell Pike. I'm told Green missed the first mountain due to attending a school opening, which is a relief - I'd been wondering whether he'd taken his drive to achieve reductions of a third (on the cost of school building) slightly too much to heart.
Not the mile high club
Last week's annual British Aviation Group dinner was enhanced by tips on how to make friends and influence people from Ryanair boss Michael O'Leary, here recounted by chair of the Airport Operators Association Ed Anderson. Anderson told how, when he first invited O'Leary to a similar event for his own organisation he was given the response, from which I will remove some colour in the interest of taste: "No thanks, I hope all the monopolists choke on their chicken nuggets." It's not an approach to relationship management that I recommend.
Doing it by half
Building news editor Allister Hayman ran the Windsor half marathon last weekend for CRASH - the construction and property industry's charity for homeless people. Despite being hardly able to walk this week, he insisted he did enjoy it, although he was occasionally heard to be crying: "The hills, the hills", at quiet moments in the office. You can still cheer him up with a donation to CRASH at http://uk.virginmoneygiving.com/AlliHayman.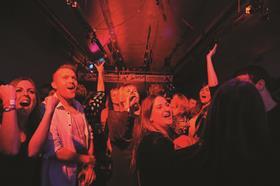 We built this city on rock 'n' roll
It's that time of year again when I put away my black top hat and reach for my studded gauntlets and leather jacket because it's Construction Rocks - the industry's annual battle of the bands - next week. The event, which takes place at The Vaults, near London Waterloo this coming Thursday, includes a good selection of the industry's most rocking musicians. I'm particularly looking forward to seeing The Macenaries, from, er… Mace, and The Wiesner Super Pianist and his Band from WSP, based on the bands' names alone. As per usual all the proceeds go to charity LandAid. I hope to see you there.