Scheme aims to bring subcontractors' training plans up to speed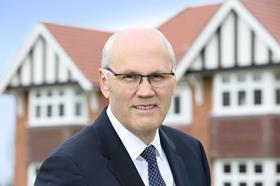 The Home Builders Federation (HBF) has unveiled a plan to tackle the skills crisis blighting housing contractors.
The group's skills arm has launched a so-called Skills Pledge which commits signatories to working with their subcontractors to recruit and train more people to the highest standards possible.
The Home Building Skills Partnership, which is funded by the CITB, said the initiative will cover five key areas: collaborate and share; train to a standard; engage and support; champion diversity and inclusion, and promote careers.
The HBF said in the last three months site managers and trainee site managers had been put through more than 200 training courses, with another 550 planned for the next three months.
And 50 young people were currently being fast tracked into trade roles including bricklaying, dry-lining and joinery, it added.
John Tutte (pictured), chief executive of Redrow and the HBSP's chair, said: "If we are to develop the capacity and build the high quality homes the country desperately needs, we as an industry must commit to recruiting and training the right people, now and in future.
"The skills gap, whilst acknowledged by the sector, requires a collective and committed response if we are to tackle it sustainably in the long term."
Earlier this week, the HBF gave the CITB a massive vote of no-confidence with close to 90% of members voting against the group continuing in its role as training body for the sector.
The vote was made as part of the CITB's triennial consensus, the results of which are due to be announced this Monday.