Housing quango enters into 182 schemes for 11,000 homes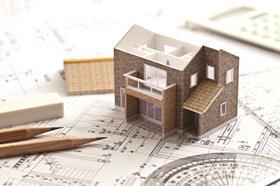 Housing quango the Homes and Communities Agency (HCA) has exceeded a series of targets to boost development.
In its full financial year the HCA leveraged nearly £1bn of private sector investment and entered into contract on 182 schemes, of which 170 have started on site, to provide more than 11,000 homes.
The HCA said it had:
Disposed of land for 4,704 homes, exceeding a target of 3,370.
Created over 322,000 sq m of office, commercial and employment floorspace, exceeding a target of 185,658 sq m.
Brought more than 113 ha of previously developed land back into use for housing or commercial development, exceeding a target of 94 ha.
Richard Hill, chief executive, said: "Against a tough economic background and with a great deal of challenge and change in the housing sector, the HCA and our partners have again achieved a strong performance and helped get Britain building.
"We are responding to the government's ambition to release surplus public land into the market to accelerate the development of new homes, and we'll build on this early success next year through our own programmes and support other government departments with their efforts.
"This all puts us in a strong position for the forthcoming year, and with challenging targets, new programmes and £4.5bn of further investment announced in the Budget, we will continue to need the support of the wider sector in creating successful places with homes and jobs."