Five people injured on station sites since July
The health and safety performance of firms working on Crossrail is under scrutiny, according to papers published by Transport for London.
The papers, published ahead of next week's meeting of the Transport for London board, revealed that there has been two incidents resulting in injury since the board's last meeting in July.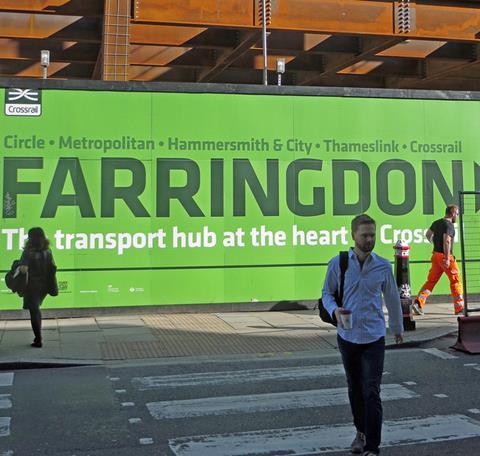 The documents said: "There was a serious accident at Farringdon station where two scaffolders were injured when the scaffolding they were working on collapsed.
"The investigation into this incident continues and a stand down has taken place across all work sites to look at the key themes of Target Zero, the importance of the golden rules and on safe behaviours."
Target Zero is Crossrail's health and safety scheme and is made up of five "golden rules".
These include respecting the basics, supporting each other and following work area rules.
Three workers at Crossrail's problem project Bond Street station were also injured when a temporary wooden bench collapsed.
The papers said: "A programme-wide campaign was initiated to review all temporary work equipment, a programme-wide safety alert was issued and follow up safety inspections were carried out."
The documents also revealed there had been number of high-potential near misses occurring at sites now that train testing has begun.
The update said that the management team on the £17.6bn scheme had focused on mitigating risks related to the operational railway.