The two metre rule can be applied, Matt Hancock insists
The government has defended its decision to allow building sites to remain open while ordering the majority of the country into lockdown to limit the spread of covid-19.
Many building sites were still operating today despite construction site staff not being classed as key workers – like doctors and nurses.
In Downing Street's daily press conference, health secretary Matt Hancock (pictured) said that in many cases where workers are unable to work from home, the government's 2m rule to limit the spread of the virus "can be applied".
Hancock said: "The judgment that we have made is that in work, in many, many instances, the two metre rule can be applied. In my workplace, in the House of Commons, you can see it every day."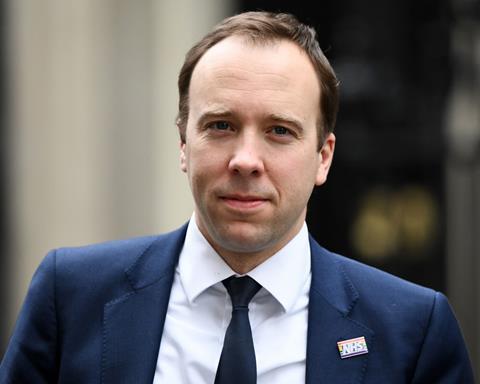 He continued: "Where possible, people should work from home and employers have a duty to ensure that people are more than two metres apart."
But Labour shadow health secretary John Ashworth called for "clear an unambiguous advice around which workers can and can't go out".
The health secretary's comments came after London mayor Sadiq Khan called for construction sites in the capital to be shut down and claimed he was overruled in last night's emergency COBRA meeting by government ministers wanting "business as usual".
Meanwhile, Hancock announced that a temporary hospital, dubbed the NHS Nightingale Centre, will be built in London by the military.
The makeshift hospital, housed in the ExCel exhibition space in east London, will contain two wards each for 2,000 people and will be open by next week.