Government to invest in low-carbon heating source that could provide 43% of buildings' heating requirement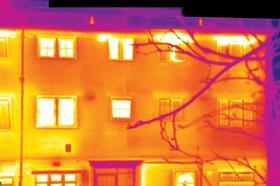 Capital investment in building local heat networks will total up to £800m over the next 10 years, the government has estimated.
Heat networks work by taking heat from a central power station and distributing it through pipes to buildings across an area.
The systems have been popular in other countries, notably Denmark, for decades but have not taken off in the UK.
However, as they often harness waste heat from power stations they provide a low-carbon heating source and a fillip to meeting the UK's binding target of reducing carbon emissions by 80% by 2050.
In a study published last week the government estimated that there would be between £400m and £800m of capital investment in heat networks over the next 10 years.
The government is currently funding studies for 122 projects in 91 local authorities to look at the possibility of installing a heat network.
It said the number of exploration projects was "set to grow" after the most recent round of applications for a further tranche of funding closed in November 2014.
The study said: "Well designed and operated heat networks can be more efficient, reduce carbon emissions and lower costs to consumers than the traditional fossil fuel-based heating systems."
It added: "The ambition is that schemes will join and expand to form a new generation of citywide networks, commercially financeable, which will bring reliable, controllable and low-cost low-carbon heat to homes and businesses across the country."
It said that it was possible for heat networks to provide 43% of the heating requirement of buildings by 2050.
Tim Rotheray, director of the Association for Decentralised Energy, said he "welcomed the government's recognition" of the importance of heat networks.
He added: "By delivering energy to homes and businesses through efficient heat networks, this potential infrastructure investment will directly benefit local communities and curb rising energy costs for thousands of people."
"However, achieving this potential £800m investment will depend on the right policies being in place, ensuring these projects are taken from lines on a page to pipes in the ground."