PM last week said there was 'no immediate prospect' of project starting
Heathrow's expansion has been removed from ministerial responsibilities following last week's department for transport reshuffle.
Former transport minister Paul Maynard had been responsible for aviation and the Heathrow expansion along with HS2, Crossrail, Northern Powerhouse Rail (NPR), East West Rail and the TransPennine route upgrade before losing his post on 13 February.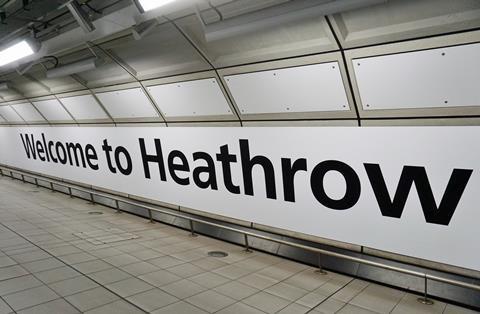 His responsibilities have now been divided between three ministers: Andrew Stephenson, who is in charge of HS2, Northern Powerhouse Rail and the TransPennine route upgrade; Chris Heaton Harris, who adds Crossrail and East West Rail to his remit; and Kelly Tolhurst who is in charge of aviation.
A spokesperson for the DfT said: "Aviation covers the Heathrow airport expansion."
But specific mention of the Heathrow expansion included in the description of Maynard's responsibilities has now been removed.
MPs backed the project in a parliamentary vote in June 2018 with a majority of 296, but Boris Johnson, who has previously said he would lie down in front of the bulldozers to stop the expansion, missed the vote due to a trip to Afghanistan when he was foreign secreatry.
When asked last week by Liberal Democrat MP Munira Wilson if he would cancel the project, the prime minister said: "I see no bulldozers at present, nor no immediate prospect of them arriving."
Aviation responsibilities pre and post reshuffle