Elliott Capital Advisers has scooped up a chunk of Quintain's shares creating uncertainty that Lone Star's £700m offer will happen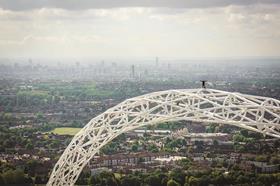 Hedge fund Elliott Capital Advisers has taken control of 67,950,000 shares in Wembley developer Quintain, equating to a 12.9% stake in the firm.
The firm took the stake via the controversial contracts-for-difference arrangement, which has allowed the firm to take control of shares and voting rights without paying the full price. Elliott Capital Adivsers has therefore a contract to buy the shares over a given period if the shares rise in value makes a profit.
US private equity firm Lone Star has since extended its £700m offer for Wembley developer Quintain for a second time. The deadline now stands at 1pm on 30 September.
At the close of the second deadline at 1pm yesterday, Bidco had received acceptances for the cash offer from 71.73% of the existing shareholding of the firm.
Bidco had at the end of last week lowered the acceptance threshold of the offer from 90% to 75%, having originally only received a 53% take up of its offer.
Lone Star has said its offer would allow Quintain to more rapidly build out its Wembley development, but according to The Times Elliott Captial Advisers believes the "offer substantially undervalues the company [Quintain]" and does not accept it.
The Dallas-based company is offering 131 pence per share to Quintain's shareholders, an offer nearly 8% above Quintain's net asset value. The bid is being made through Lone Star's investment vehicle Bidco, which is indirectly controlled by Lone Star Real Estate Fund IV.