Chancellor announces plans to prolong the life of the housing loan scheme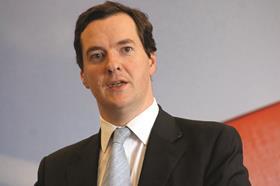 George Osborne has announced plans to extend the government's Help to Buy scheme to 2020.
The government-backed loan scheme had been due to end in 2016, but the Chancellor now wants to extend it for another four years.
The Treasury estimated the move would result in a further £6bn of investment and help 120,000 more households to purchase a new-build home.
The scheme has so far helped 25,000 households to buy or reserve a new home and many housebuilders have stated that it has helped revive revenues and profits in the market.
Alongside the extension of Help to Buy the Chancellor announced plans for £200m of public investment in a housing development in Ebbsfleet in Kent, which would provide 19,000 homes on brownfield land.