Firm boosted by booming logistics and industrial market
Henry Boot is set to report pre-tax profit "materially ahead" of analysts' forecasts of £30.7m when it publishes its 2021 results this spring.
The firm, which operates in the industrial and logistics, residential and urban development sectors, said in a trading update this morning that last year's figures will be better than expected due to an "increase in industrial and logistics capital values", in addition to a "strong performance" from its strategic land business.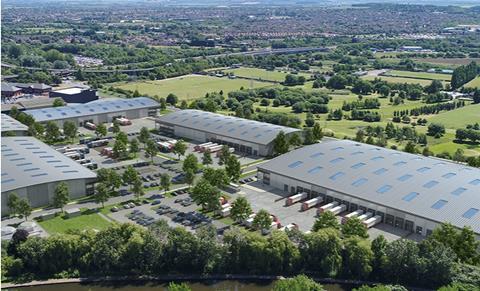 Stonebridge Homes, a Yorkshire-based housebuilder jointly owned by Henry Boot, completed 120 homes in the year, marginally up on the 115 last year during pandemic restrictions.
Chief executive Tim Roberts said: "We've had a good year ahead of expectations, operating in strong markets and also making very encouraging progress against our recently declared medium term strategic targets which will position the business well for successful growth."
The firm, which in 2020 reported turnover of £222.4m, placed 82nd in Building's Top 150 Contractors and Housebuilders list published last month.
Its full year results are due out on 23 March.