Plumb and Parts Centre's sustainability boss warns that skills shortages could hamper progress in energy efficiency sector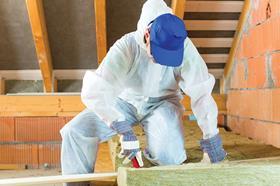 The roll-out of multiple government energy efficiency and renewable energy initiatives is in danger because of the high cost of training skilled workers, plumbing distributor Plumb and Parts Centre has claimed.
Tim Pollard, Plumb and Parts Centre's head of sustainability, said the cost of training was a major obstacle to attracting new people to the sector, with the firm's research showing that it cost around £16,000 and took up to five years for an individual to become qualified under the Gas Safe Installer register, the Microgeneration Certification Scheme and the Green Deal.
Responding to Building's Agenda 15 campaign, which is seeking the industry's views on what policy direction the next government should take, Pollard added: "That's the cost of training not taking into consideration any loss of earnings, and in many cases that will actually be more than the cost of the training.
"I don't mind saying we were quite shocked by that."
Pollard (pictured right) said he was particularly concerned that the cost of training would damage the roll-out of the domestic Renewable Heat Incentive (RHI) scheme, which was launched in April and pays homeowners a tariff for the renewable heat they generate and is designed to encourage the installation of renewable heating systems.
He said: "There are certainly some of our supply partners that are concerned, for example with the domestic RHI, they are concerned there are not enough biomass boiler engineers to meet the anticipated demand.
"That would then cause a log jam, and people will say the RHI is not working but it will be not working for a reason unrelated to the scheme itself."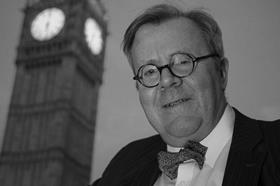 Pollard added that Plumb and Parts Centre's biomass training courses were fully booked until July and filling up towards the end of the year.
He said the current training regime included too much duplication between schemes and a lot of the basic business competence elements could be dealt with through a single module of training that would then be augmented by qualification for the separate schemes or technologies.
In its Agenda 15 response Plumb and Parts Centre said: "Confidence needs to be built back into the sector to make sure that the industry is investing in the skills it needs to deliver schemes such as the Green Deal and RHI.
"This will mean an unwavering commitment - from all parties - to the schemes that have been developed in recent years, and resisting the temptation to introduce yet more accreditation schemes for installers without first considering whether existing schemes can be adapted."
Pollard also said the government should introduce a compulsory "MOT for the home" every "three-to-five years" to encourage the take-up of energy efficiency measures.
He said: "I think in a lot of cases people would understand what we are trying to do if it's explained in terms they are familiar with. Everyone knows what an MOT is.
"There are some relatively low-cost measures you can do to virtually any home to deliver some savings."
He said that such a system could be modelled on the Green Deal assessment process.

For more on Agenda 15 read this week's news analysis here