Local authority prioritises building projects under 10 year programme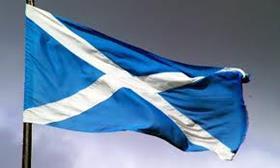 Scotland's Highland Council today committed to spending almost £1bn over the next decade on major construction projects.
A report being presented to the full Council next Thursday sets out a five-year programme of £470m - representing an annual spending figure up 16% compared to recent years - and an indicative second five-year programme of a similar scale.
The council's leadership said this would provide a major economic boost to the region including 500 jobs in construction and further jobs for young people through the new shared apprenticeship scheme.
The local authority will increase its borrowing at a cost of £2.5m per year to finance this additional capital investment.
Council leader Drew Hendry said: "A key priority of this council is to support the creation of jobs to ensure the economic growth of the Highlands.
"We can deliver this commitment by moving to a 10-year capital programme and allocating levels of annual investment on capital projects far beyond anything achieved before."
Hendry said the council would also have schemes "shovel ready" so that if extra funds become available it can take full advantage.
Councillor Jimmy Gray said: "Moving to a 10-year programme will be welcome news for the building industry and I am sure they will see the importance of gearing up to meet the new and exciting challenges that lie ahead.
"There are major projects in the programme and we have also set aside extra funds for improvements to play areas, bus shelters and burial grounds."
The education, culture and sport projects, which appear in the spending programme include:
• Major new schools (Sustainable Schools Education Review)
• Avoiding out of area placements for looked after children
• Portree Gaelic Medium Primary School
• Portree High School hostel
• Inverness Royal Academy
• Lochaber High School Phase 4
• Wick schools (new High School and two new primary schools)
• Thurso Library
• Dornoch Sports Facility (based at the school campus and used by the community out of hours)

Transport projects include: -

• Minor flood works
• A 890 Stromeferry bypass (preparatory works, recognising the Council cannot, on its own, fund this major project)
• Inverness West Link – West section
• West Link sports and recreational enhancements
• Minor roads, major road improvements, roads structural capital works
• River Ness flood prevention and streetscape works
• Granish Landfill site restoration (Aviemore)
• Play areas
• Cycling, walking and safer streets
• Lifeline bridges
• Coast protection
• Burial grounds
• Park and ride and bus priority measures
• Bus shelters

General projects include:-

• Town and countryside regeneration
• Video conferencing, web casting and voting systems
• Digital outreach
• Carbon Neutral Inverness in a Low Carbon Highlands
• Information and Communication Technology re-provision