Former Heathrow Airport Ltd MD Jim O'Sullivan will take over from Graham Dalton in July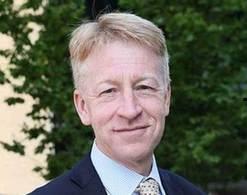 Highways England has appointed Jim O'Sullivan as its new chief executive.
O'Sullivan will take over from Graham Dalton (pictured), who announced in January that he was stepping down after seven years in charge of the infrastructure client.
He will lead the government-owned company through a period of major investment in road improvements, and will be responsible for delivering its £11bn of works to England's motorways and A roads by 2020.
O'Sullivan has a significant background in infrastructure, where he was most recently managing director of the airports division at Heathrow Airport Ltd, formerly known as BAA.
He was responsible for all of the group's airports outside Heathrow, and also spent time as managing director of Edinburgh Airport.
Specialising in aviation, O'Sullivan was also at British Airways for 14 years, where he was the airline's technical director and previously chief engineer for BA's concorde airliner.
O'Sullivan will join Highways England on 22 June, before formally taking over from Graham Dalton on 1 July.
Highways England chairman Colin Matthews said he was "delighted" to announce the appointment of O'Sullivan in what he described as a "new, challenging era."
Also speaking on the appointment, transport secretary Patrick McLoughlin said: "Jim's experience of leading world-class infrastructure companies means I can be confident he will ensure that the benefits of the record investment this government is making in our roads delivers for drivers and businesses across the whole of the UK on time and on budget."