Government-owned company has met suppliers and stakeholders to set out delivery for £1.3bn investment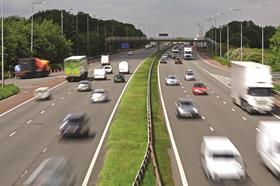 Highways England has kicked off procurement for over £1.3bn of investment in Yorkshire's roads.
The infrastructure client said it had met with suppliers and stakeholders to set out its delivery plans for the works, which include major improvements and repairs between now and 2020.
Highways England says it will also "boost the area's economy and help to bring the country closer together."
The work is part of the government's Road Investment Strategy, a £15bn plan announced last year to triple levels of spending on England's roads by the end of the decade to improve their quality and increase capacity.
The government-owned company has detailed its plans for the Yorkshire and the Humber region, including major improvements on the A1, M62, M1, A63, A180 and A628.
Transport secretary Patrick McLoughlin said: "The £1.3 billion investment in Yorkshire and the Humber over the next five years will significantly improve journeys and help create jobs.
"Through schemes like these we are building the Northern Powerhouse and creating opportunities for hardworking people across the nation."
The government is investing in more than 100 new road schemes across the country by 2020, which will add around 1,300 miles of new lanes to motorways and trunk roads, to decrease congestion and solve longstanding problem areas on the country's road network.