Environment Agency gives permission to EDF to dispose of radioactive waste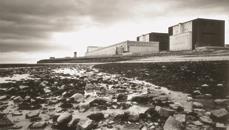 Plans for construction of a new nuclear plant at Hinkley Point have received a boost after the Environment Agency ratified approval for three key permits for the scheme.
The agency rubber stamped its decision to grant EDF permission to dispose of radioactive waste, discharge non-radioactive waste into the Channel and operate large diesel standby generators at the site.
The agency announced its provisional approval for the permits last September.
Chris Bakken, project director for Hinkley Point C, said it was an "important milestone" for the project.
He added: "Having the permits in place this early in the project provides us with the clarity we need to build the processes which will underpin the highest standards of environmental performance from the very start of operation of the plant."