The Liberal Democrats have accepted the role of nuclear power in the UK's energy mix for the first time in their history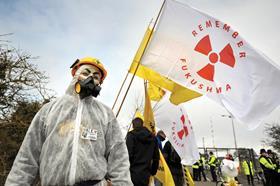 On the weekend, delegates at the Lib Dem conference voted in favour of accepting a "limited role" for nuclear power plants in providing energy, reversing 25-years of opposition to nuclear power.
The policy U-turn came after a speech by energy secretary Ed Davey, who argued it would be wrong for the Lib Dems to continue to oppose such a large source of low-carbon energy,
Lib Dems have opposed nuclear power since the party was formed in the 1980s.
The notion that was passed by delegates said the party would accept that "nuclear power stations could play a limited role in electricity supply, provided concerns about safety, disposal of radioactive waste and cost are adequately addressed".
Delegates also agreed to accept a limited role for shale gas fracking, under "controlled" circumstances with stricter regulation.