RICS calls for action to tackle "critical" imbalance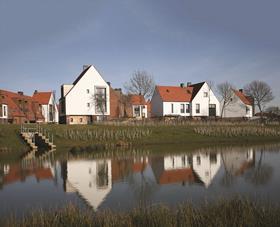 House prices rose last month as demand outstripped supply across the country, a survey by RICS has found.
The Residential Market Survey found that a balance of 57% of surveyors reported rising prices in October – the highest reading the survey has had since June 2002.
However, surveyors also said a lack of new instructions was creating a shortage of supply in the market.
Simon Rubinsohn, RICS' chief economist, said the market was "gathering some momentum".
He added: "A greater willingness by lenders to increase loan to values on mortgage products allied to the Help to Buy scheme has meant that more and more first time buyers are in a position to enter the market.
"In spite of this, the amount of homes currently up for sale is still nowhere near enough to keep up with demand and – in order for the market to function correctly – this imbalance urgently needs to be addressed. Housebuilding starts have picked-up recently but we are still well behind in terms of the amount of properties needed.
"If we are to create a more sustainable market, it is critical that many more good quality homes are built in areas where people want to live."
The survey also found that in the three months to October, chartered surveyors sold an average of 20.3 homes - the highest amount since February 2008. Plus, almost every region of the country saw transaction levels increase, which RICS said showed the economic recovery was spreading beyond the South East.
According to the latest bulletin from the Office for National Statistics house price index for September, the index dropped back slightly from a peak of 186 in August to 184.9. However this represented a continuing increase in UK price growth given larger falls in property prices in September 2012.
The index found price growth remained stable across most of the UK with prices in London increasing faster than the UK average.