RICS survey shows supply constraints and pre-election uncertainty led to subdued market in March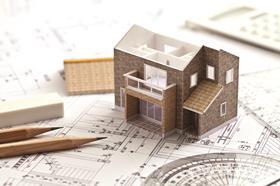 Pre-election uncertainty led to house sales and buyer enquiries flatlining in March, according to the latest RICS UK Residential Survey.
Marginally more surveyors told the RICS that sales and enquiries had fallen rather than increased over the month, with on balance 2% more surveyors reporting a decline in sales and 1% more seeing a decline in enquiries.
In London, a lack of prospective house buyers saw enquiries and agreed sales fall for the eleventh consecutive month.
The RICS attributed the subdued sales and enquiries figures to "election uncertainty".
Meanwhile, house prices jumped in March, with 21% more surveyors reporting a rise rather than decrease in house prices, up from 15% in February.
Looking forward 15% more surveyors expect prices to increase over next three months compared with 10% in February.
Northern Ireland again outperformed the rest of the UK with the most significant housing price growth in March and the highest price expectations over the next three months. Across the rest of the UK, particularly Scotland and Wales, prices gains are expected to be more moderate.
RICS chief economist Simon Rubinsohn warned that price momentum could pick-up again as supply of stock in the housing market continues to fall.
He added that the next government could not ignore a "very real" housing crisis. He said: "Anecdotal evidence does suggest that election uncertainty may be having some impact on the market, but underlying the trends visible in the latest survey is a very real housing crisis which will urgently need to be addressed by the next government."