Business development agency signals plans to introduce equity-finance packages to spur development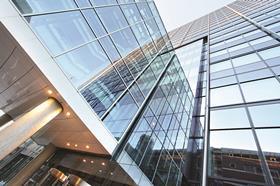 Northern Ireland's business development agency is considering offering funding packages to kick-start the delivery of Grade A offices in the province.

The move follows a report on market failure in the commercial and industrial property sector commissioned by Invest Northern Ireland from consultant RSM McClure Watters.

It found that, while demand for Grade A office accommodation had remained relatively stable over the past three years, limited new development had taken place and that supply shortages were "particularly pronounced" in relation to buildings capable of supplying 20,000ft2 or more.

The report said there was "clear justification for the consideration of a public sector intervention" to address the shortage by reducing the financial risk of development, but that any measure should aim to be short-term.

Northern Ireland Assembly trade and investment minister Arlene Foster said the low level of office development taking place could be due to constraints on bank lending for such projects.

"Invest NI will explore whether mezzanine or equity finance to developers on commercial terms would act as a short-term intervention which would stimulate the development of new Grade A office accommodation," she said.

Foster added that the agency would accept expressions of interest in funding packages between May 1 to August 31.

The RSM McClure Watters report indicated supply of Grade A office space in Belfast had fallen from more than 800,000ft2 in 2011 to around 300,000ft2 in 2014.

It added that research showed potential for around 470,000ft2 of government buildings in Belfast to be vacated over the next six years, offering refurbishment opportunities.