John Bloor's fortune put at £1.3bn in latest annual ranking
The annual ranking of the UK's wealthiest 250 people sees Bloor Homes founder John Bloor remain construction's richest man – despite his fortune dropping nearly £600m last year.
A former plasterer, Bloor, who has owned Triumph motorcycles for nearly 40 years, has an estimated fortune of £1.275bn, down £592m after losses racked up at Triumph.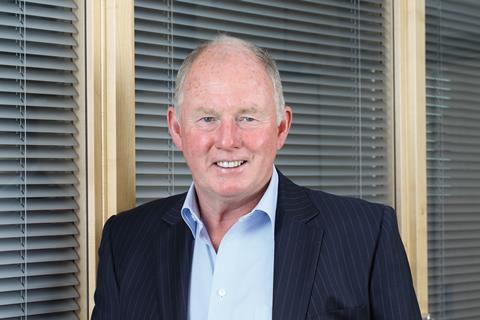 But he is some way behind Sir Anthony Bamford, who is in charge of the JCB construction equipment business, who has an estimated fortune of £4.595bn, a drop of £105m.
Others to make the Sunday Times Rich List are Redrow founder Steve Morgan, who left the business in 2019 and saw his fortune tick up £130m to £881m, while former Bowmer & Kirkland chairman, 83-year-old John Kirkland, who is now life president at the firm, is estimated to be worth £774, up £179m on last year.
Also on the list is housebuilder David Wilson, whose Wilson Bowden business was bought by Barratt for more than £2bn in 2007, with a fortune up £28m to £650m and Charles Gallagher who owns a majority stake in listed housebuilder Abbey which went private last month. His fortune is put at £640m, up £59m.
The UK's richest man is Ukraine-born Sir Leonard Blavatnik with a fortune of £23bn, up £7.2bn thanks to investment, music and media interests.