The government proposes national space standard for new build homes as part of its wider review of housing standards and regulations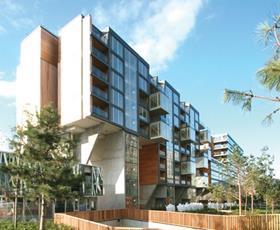 The government is considering introducing a national minimum space standard for new build homes in a bid to address public concerns that new homes are too small.
The move, proposed as part of a consultation on a wider review of housing standards published today by the Department for Communities and Local Government (attached right), could see the government introduce a minimum space standard for new build homes that would be used by all local authorities.
DCLG said that while its preference would be for voluntary market-based mechanisms, it noted that currently local authorities can introduce their own requirements for space standards, which DCLG said can lead to a confusing plethora of different regulations.
DCLG said this could be addressed by a developing a "single national minimum space standard for use by all local authorities".
The consultation said: "This would reduce learning and development costs across local authorities and industry and have the effect of providing a single national model for compliance.
"This would also enable designers and developers to gain 'type approval' of standard internal layouts so that the same certified compliance is accepted across all local authorities in England."
DCLG added: "We are … interested in gauging the extent of support for whether a national space standard (a single standardised approach to space standards) would be seen as beneficial, when linked to access standards, and to gather evidence of current home building practice and the future impacts that the introduction of such a standard might entail."
DCLG said the space standard could be accompanied by a new standardised national space labelling scheme, developed with the industry, which could "help consumers compare the size of new build properties for sale and drive quality in the private sector".
DCLG said this would mean "the size of a new home is presented in a consistent and visible manner at point of sale to potential home buyers to make a more informed comparison between similar properties".
The move to consider the introduction of minimum space standards came as part of a proposed cull of other housing standards and regulations, which DCLG said could see a "patchwork" of more than 100 housing standards reduced to fewer than 10.
DCLG added that more than 1,500 pages of guidance would also be reduced to fewer than 80, with the aim of making housing standards and regulations easier for the industry to access and understand.
DCLG said accessibility rules would not be changed and that no changes were being made to building regulations that deal with safety and energy efficiency, although the consultation asks if some standards should eventually go into the regulations.
DCLG said some examples of housing standards currently available to councils that could be abolished include:
requirements for rainwater harvesting in places that don't suffer from water shortages
demands for solar and wind energy sources that can't physically fit onto the roofs of apartment buildings
a stipulation for multiple phone lines in home offices, irrespective of need and in addition to broadband connection
requirements to build accessible flats on floors that can't be reached by disabled people
rules on window sizes that include a 'dirty window factor' - imposing bigger windows to allow for dirt on them, rather than assuming people will have the common sense to clean them to let more light in
Harry Rich, RIBA chief executive said: "This rationalisation of local housing standards is important to ensure quality for its consumers across the country and certainty for the industry.
"We are pleased to see the government consulting on space standards, our public research has repeatedly revealed that space in new homes is a major concern."
David Orr, chief executive of National Housing Federation said: "We were involved in the housing standards review because we want to see greater consistency and clarity across standards for all new housing.
"For truly sustainable new homes that will provide enough space for families to grow, have low fuel bills and reflect local character and conditions we need strong guidelines that ensure good homes are built, but without imposing needless or inappropriate requirements.
"Moving from 100 standards to 10 is a good start in reducing red tape while safeguarding good quality home building but we look forward to seeing further details of the review."