Senior conservatives reported to be pushing for extension of policy to all housing association tenants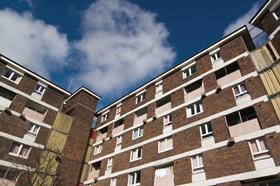 The National Housing Federation has hit back at suggestions that the Right to Buy scheme may be extended to all housing association homes, saying such a move could have "serious and long-lasting consequences for future generations".

The Daily Telegraph reported yesterday that work and pensions secretary Iain Duncan Smith was understood to be promoting the plans for a "Thatcher-style" scheme in discussions over the Conservative election manifesto. The strategy would give housing association tenants the right to buy their home, with the money raised from selling off properties used to build more homes.

But Catherine Ryder, head of policy at the NHF, the umbrella body for housing associations, said such a move would deepen the housing crisis. She said: "The current Right to Buy scheme has already shown that selling off homes with huge discounts makes them very difficult to replace. This has already reduced the number of affordable homes available for the nearly 1.4 million people stuck on housing waiting lists. Extending the scheme to all housing association homes would make this situation even worse."

The present Right to Acquire system allows housing association tenants to buy their home at a discount as long as they have lived in the house for five years and the home was built, bought or transferred to the housing association after 1997.
However, Right to Acquire discounts are usually between £9,000 and £16,000, whereas Right to Buy allows discounts of up to £77,000 across England, and up to £102,700 in London.
Ryder added: "It is also highly questionable whether it is right to compel a charitable organisation to sell off assets for far less than they are worth.

"The only way we can solve the housing crisis is to build more homes rather than sell off social housing at a cut-down price. We are calling on all political parties to safeguard social housing and help end the housing crisis within a generation."