Big housebuilders slammed for executives seeming to profit personally from government scheme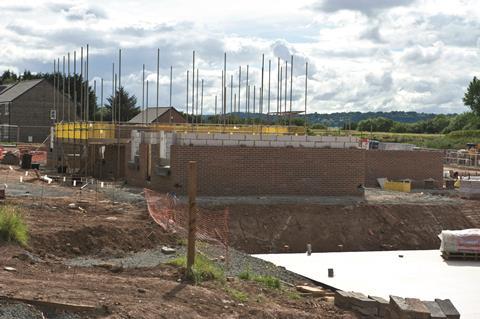 A group of the UK's most prominent politicians involved in housing have said the government's Help to Buy initiative needs major reform or even to be phased out if housebuilding executives continue to be seen personally profiting from it.
The initiative was set up in 2013 by former prime minister David Cameron and former chancellor George Osborne and ensured government support for new home sales with loans worth 20% of the cost.
But the issue of executive pay – Persimmon chief executive Jeff Fairburn is being paid £110m under a bonus plan – has led critics to complain that public money is being used to bankroll eye-watering executive bonus schemes.
Now the former head of the civil service and a past chief executive of the Homes and Communities Agency, Lord Kerslake, has told Building: "Help to Buy needs to be more targeted; the government needs to expect more. This may mean making it conditional on caps on excessive bonuses, or requirements to deliver affordable housing, or only where it's needed for scheme viability."
"The £10bn extension to Help to Buy put £1bn on the share prices of the big builders"

Lord Best
Liberal Democrat leader Vince Cable told Building that Help to Buy was "a terrible idea, fuelling demand rather than increasing supply" and that it was pushing people out of the market.
And former construction minister Nick Raynsford, who stepped down as an MP in 2015 and is now chair of housing association Heylo, described Persimmon's bonuses as "grotesque" and "very foolish from an industry in receipt of a lot of government largesse. It is the behaviour of a sector that thinks it's capable of getting away with anything. It's just greed."
Last October, prime minister Theresa May announced a further £10bn towards Help to Buy, ensuring its continuation until 2021.
But there are increasing calls, such as by crossbench peer Lord Best, a former chief executive of social policy charity Joseph Rowntree Foundation, to phase out support for Help to Buy completely. "When government announced its £10bn extension of the scheme, it put nearly £1bn instantly onto the share prices of the big builders, reflecting a view in the City that these subsidies help builders more than buyers," he added.
Raynsford added: "It's got to be phased out, but the problem is you can't cut it out without dire consequences. It's a drug."
A spokesperson for the Home Builders Federation said Help to Buy "played a big part in delivering the significant increase we have seen in housing supply" and added: "The industry has delivered huge increases in supply in recent years. Housebuilders are committed to continuing to deliver further increases and supply even more high quality homes."