Government's Help to Buy scheme also credited for strong half year performance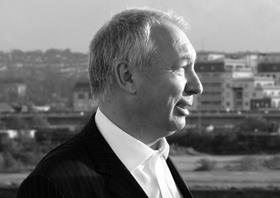 Improving housing market conditions in the South of England have helped boost housebuilder Crest Nicholson's results for the first half of 2012-13.
The firm reported a 9% rise in completions in the six months to 30 April 2013, selling 810 homes compared with 746 over the same period of 2011.
A greater proportion of the homes it sold were on the open market than over the same period last year. Open market completions rose 30% to 699 while the number of affordable housing units sold nearly halved to 111.
Crest Nicholson reported that sale prices had held firm across the South, where the majority of its sites are, and prices in London had risen 3% over the period from £233,000 to £241,000
The firm said the housing market was showing signs of recovery and the government's Help to Buy scheme, which aims to increase the availability of finance for housebuyers was also a boost to the sector.
Stephen Stone, chief executive of Crest Nicholson said the results were a "strong start" and in line with the board's expectations.
He added: "Signs of improved access to mortgages together with the initiatives that the government has put in place should serve to stimulate activity in the industry and assist people in purchasing a new home."
He said Crest was already benefiting from the Help to Buy scheme because as a participant in the New Buy scheme it already had the required licences in place. However, Stone said it would take the rest of the market four to five months to feel the effects as licences would need to be applied for by some firms and the number of lenders working with the scheme would expand.
The firm also reported that it had acquired seven strategic sites for its land bank to help support its continued growth.
The firm floated on the stock market in February for £553m and Stone said the float had helped to bolster the firm's land bank giving it a "strong balance sheet" and greater "credibility" when buying land.
He added that the firm had just launched a save as you earn share option scheme to help retain staff, which Stone said was "particularly important" with increasingly complex regulation in the sector such as the National Policy Planning Framework.