Sarah Johnson also worked on Crossrail
HS2's corporate sponsorship director Sarah Johnson has been chosen to head up the organisation that will oversee the £4bn restoration and renewal of the Palace of Westminster.
Johnson (pictured) has been named as the chief executive of the shadow sponsor body, which was established in 2018 to set the scope, budget and timescale of the Restoration and Renewal Programme, and oversee a delivery authority with the technical expertise to commission and execute the work.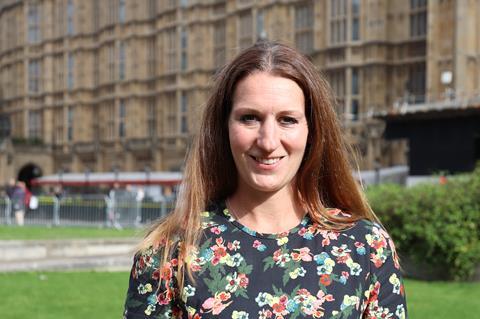 The governance structure is similar to the 2012 London Olympics.
Johnson was also head of Crossrail's joint sponsor team and head of scheme development for Crossrail 2.
She also spent three years as the chief of staff for Crossrail.
Johnson's appointment comes in the same week parliament passed The Parliamentary Buildings (Restoration and Renewal) Act 2019, which sets out in law how the work will be carried out under the two-tier governance system.
The legislation provides for a six-month transition period, with the governing bodies to be set up in the spring of 2020. At this point the sponsor body and delivery authority will no longer be shadow entities.
Restoration and renewal governance structure
What the Sponsor Body will do:
The Sponsor Body (which is made up of the Sponsor Board and its Executive Team) will act as the single client accountable to Parliament and own the budget, business case and scope of the programme. It will also be responsible for overseeing the work of the Delivery Authority.
What the Delivery Authority will do:
The role of the Delivery Authority is to deliver the Programme to the scope, budget and timescale set down by and agreed with the Sponsor Body. It will have its own chair, chief executive, and directors. The Delivery Authority will be established by the Sponsor Body as a company limited by guarantee