Review into £56bn railway to look at costs of pulling plug on scheme
The promised review of the £56bn HS2 railway has been formally launched by the government with a report into whether to ditch or stick with it due by the autumn.
Former chairman Doug Oakervee, who was appointed to the role in March 2012 and whose career has seen him head up Crossrail, will lead the probe ordered by new prime minister Boris Johnson after raising doubts over whether it was money well spent.
A report will land on transport secretary Grant Shapps' desk by the end of November and a terms of reference for the report said: "The review will assemble and test all the existing evidence in order to allow the prime minister, [Shapps] and the government to make properly-informed decisions on the future of Phases 1 and 2 of the project, including the estimated cost and schedule position."
It has been asked to look at the scheme's benefits and impacts, affordability and efficiency, deliverability and scope and its phasing, including its relationship with Northern Powerhouse Rail.
Among the details it will look at are whether to reduce the line's speed – the top speed of trains on the HS2 railway could be cut in order to make sure costs don't rocket further – make the £1bn Old Oak Common station, the subject of a legal challenge, the London terminus "for a period", building only phase 1, the stretch running from London to Birmingham, and combining phases 1 and 2a, from Birmingham to Crewe.
If the project is cancelled the review has been asked to cost the impact of such a move including "contractual penalties; the risk of legal action; sunk costs; remediation costs; supply chain impact; and an estimate of how much of the money already spent, for instance on the purchase of land and property, could be recouped".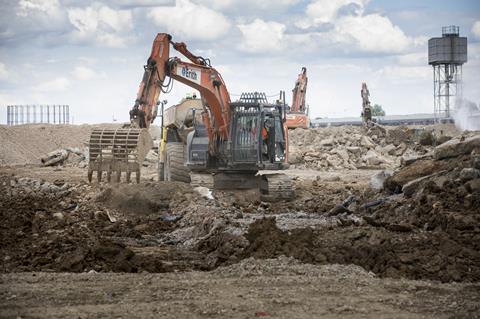 Oakervee's deputy is Lord Berkeley, the Labour peer who, as Tony Berkeley, started work at Wimpey in the 1960s and moved on to Eurotunnel in the 1980s and was chairman of the Rail Freight Group for 21 years until last year. He has previously warned the scheme's budget is spiralling out of control.
The review has also put together a panel of experts which include Crossrail 2 managing director Michele Dix, Network Rail chairman Peter Hendy and former John Lewis boss Andy Street, now the mayor for the West Midlands.
Shapps said: "[Transport] investments must be subject to continuous assessment of their costs and benefits. That's why we are undertaking this independent and rigorous review of HS2." He added that he expected the report to "provide the department with clear advice on the future of the project".
Other panel members include professor of transport at Imperial College, Stephen Glaister, Patrick Harley, the leader of Dudley council, economist Andrew Sentence, former CBI director-general John Cridland and academic Tony Travers.