Wayne Sheppard will step down after 22 years at the brick manufacturer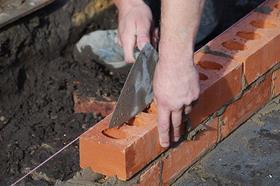 Ibstock chief executive Wayne Sheppard will retire in 2018 after 22 years with the firm.
He will be replaced by Joe Hudson, who is currently managing director of cement and concrete products at heavy building material supplier Aggregate Industries UK, and will join the board on his arrival early next year.
Sheppard has led the firm for the past two years but will step down from his position and the board after a handover period but will be available to the group until the end of 2018.
Hudson has been with Aggregate Industries, a subsidiary of building material manufacturer Lafarge Holcim, for just over two years and has also held a number of senior roles in Europe, Africa and North America, including chief executive of Lafarge Africa.
Ibstock was sold to private equity firm Bain as part of a £414m deal in December 2014 while in its most recent financial results for the six months ending 30 June 2017, reported an 8.6% rise in revenue to £228m.