Institution of Civil Engineers argues lack of certainty is choking-off investment in infrastructure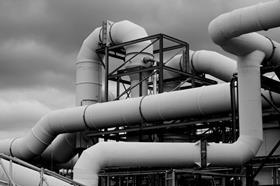 The government should introduce binding targets to decarbonise the UK's electricity supply to stimulate the building of low carbon electricity generation schemes, the Institution of Civil Engineers has said.
A report by the Institution of Civil Engineers (ICE) called for a variety of measures to increase investor confidence in low carbon infrastructure between now and 2030.
The ICE argued that interim targets were needed to help the UK meet its carbon reduction commitment of 80% reduction in emissions by 2050.
It said: "Whilst it is difficult to envisage 2050 with great certainty, the durability of infrastructure means that many of the decisions in this and the next decade will still be with us then. Policy in the much shorter term must encourage investment and behaviour which maximises the chances of reaching our long-term objective."
It supported the conclusion of the Committee on Climate Change that a realistic target for 2030 would be a 60% reduction in emissions.
The report said: "Government has undertaken much good work but in the past year has failed to deliver consistent strategic messages about objectives and mechanisms. There are huge engineering challenges to overcome, and these are more likely to be met by stable policy that enables efficient supply chain development and reduce the cost of capital."
The report also said that government should "resist the temptation to devise new schemes" to combat carbon emissions and focus on making existing ones deliver to their full potential.
Steven Hale, director at engineer Crofton, said: "I tend to agree on the point about consistency. The regulatory framework, and its message, has to be the same and telegraphed to us so we can plan for it."
Hale pointed to the example of the cuts to solar subsidies saying they had damaged the appetite for investment in the government's Green Deal programme.
He said that while decarbonisation of the grid electricity supply was important achieving security of supply was even more important to the prosperity of the construction industry and the economy as a whole.