Bad debt takes gloss off improved annual numbers
Byrne has been forced to write off nearly £2m as a bad debt following Ilke Homes' collapse over the summer which took the gloss off an improved set of annual results.
The concrete frame specialist, whose businesses also include fit-out firm Ellmer, said the modular housing specialist's administration in June meant its groundworks business O'Keefe racked up a £1.9m bad debt as a result.
Byrne bought civils firm O'Keefe Group out of administration in summer 2022 and said that turnover in its first full year of trading hit £45m with an operating profit of £2.9m. But it said this number was "heavily impacted" by the Ilke Homes collapse.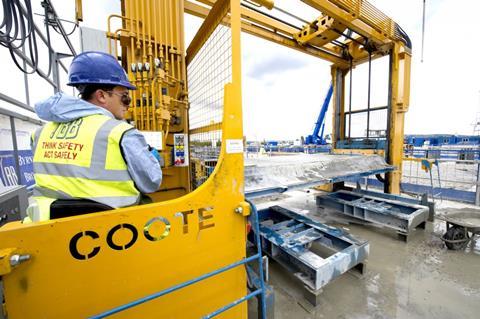 The bad debt blunted the rise in overall pre-tax profit at the business, which was up 6% to £6.8m in the year to June on turnover up 25% to £191m.
Byrne, which has been owned by South African builder Wilson Bayly Holmes-Ovcon since 2017, said its concrete arm had been hit by "very turbulent market conditions" which saw revenue drop 11% to £65m and operating profit slip from £4.7m to £2.5m, a fall of 47%.
Ellmer's revenue edged up 2.5% to £82m but operating profit was up 42% to £2.4m with the firm's current schemes including work at Google's new headquarters in King's Cross and luxury apartments at the Peninsula hotel in London's Belgravia.
Cash at the bank dropped from £46.6m to £24.1m while the average number of monthly staff at the business during the year rose to 340 from 219, a jump of 55%.