Figures improve but EU labour worries remain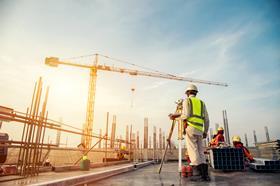 The government has been warned to avoid being complacent about the damage a 'no deal' Brexit could do to the UK's construction sector, despite new figures which show output exceeding £14bn for the first time.
As the ONS released new data on output across the industry showing output rose by 2.1% during September to November 2018 compared with the previous three months the Federation of Master Builders said the latest positive figures should not be allowed to "create a false sense of security".
Sarah McMonagle, the FMB's external affairs director, said political uncertainty had cranked up in recent months and was increasing every day.
"A growing and prosperous construction sector will be a distant memory if the government allows the UK to crash out of the EU without a deal in place," she added.
As well as the three-monthly improvement, month-on-month the ONS said November saw a 3.1% increase in private housing new work and a 2.3% rise in private commercial new work, although this was offset by a 5.8% decline in public other new work.
And with the FMB sceptical about a 'no deal' future, McGonagle repeated industry concerns around the government's proposed stance on immigration once the UK had left the EU.
She said the government planned to make few allowances for low skilled workers to enter the UK post-Brexit and with most tradespeople defined as low skilled they would not be permitted to enter the UK, regardless of where they come from.
"It is crucial that the government introduces a post-Brexit immigration system that continues to allow us to draw on essential migrant workers or else their house building and infrastructure targets will be totally unachievable," she said.
Mark Robinson, Scape Group chief executive, agreed, describing the government's white paper on immigration as "unsettling".
Robinson said the proposals needed to be amended to ensure the industry had access to European construction workers after 29 March.
"If we get this wrong, all the business optimism in the world won't make a difference as we won't have the manpower to deliver new homes and essential infrastructure projects."